CONSTRUCTION MATERIAL TESTING
In any project, the materials used will define its strength. That's why CSRA Testing & Engineering uses its vast experience and forward-facing technology to ensure all components meet and exceed standards.
Our testing services provide quantified measurements for load potential, tensile strength, resiliency, and environmental impact and include everything from the building's concrete core to the ground where the project resides.

GeotechnicAL & Environmental services
Whether planning or problem-solving, CSRA Testing & Engineering's Geotechnical Testing services offer both essential site preparation data and the ability to determine the cause, effect, and solution to any geotechnical issues that might occur.
Our highly-trained and talented team of Geotechnical engineers consider every aspect of a project's lifespan – from initial inception to construction completion and make it a point to maintain a strong working relationship with all involved throughout the process.

special inspections
At CSRA Testing & Engineering, we pride ourselves on being problem solvers.
We have found that the ability to balance experience and innovation makes our engineering team particularly well-suited to discern, design and implement solutions to even the trickiest and stickiest of development, retail, industrial, manufacturing and government projects.
Our job – to develop commonsense and cost-effective solutions that ensure project success.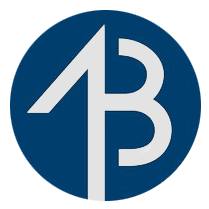 "CSRA Testing is our go to source for geotechnical engineering and materials testing due to their vast experience and expertise, their ability to provide cost effective solutions to construction challenges, and their timeliness in meeting demanding construction schedules."
Fletcher Dickert
/
Senior Project Manager / Partner • ALLEN+BATCHELOR CONSTRUCTION

CSRA testing is a very reputable company that we have relied upon for years to perform all of our Construction Inspection and Material Testing needs. They have always been reliable and helpful in every way possible.  
Jim Cely
/
Duckworth Development